Lev Shelo Ministries is a listener-supported, 501(c)3 nonprofit organization dedicated to bringing the finest quality music to the Messianic and Christian worlds, as well as extending a bridge of reconciliation to the greater Jewish community and beyond. Lev Shelo means "His heart" in Hebrew and it is the heart of their ministry to bring to audiences around the world a worship experience set in a Jewish motif.
Visit their website for more detals!
---
Friday, February 23rd at 6:00 PM
Banquet at Sugar Creek Country Club
Join us as we lead off the conference weekend with a Shabbat evening at the Sugar Creek Country Club. Olivier Melnick will host a Shabbat prayer, followed by an evening of worship with Lev Shelo, and a keynote address by Dr. Andy Woods. This is an In-Person event only. Please register online to attend.
---
Saturday, February 24th at 8:00 AM
All Day Conference
Join us for a full day of teaching by our featured speakers, covering the Flood to the Final Days. Don't miss the Q&A Panel at the end of the day to close out your conference experience. Lunch is included in the price of the conference ticket. This event will be streamed live for free. For those attending in person please register online.
In-Person Registration for ProphCon '24
Friday Evening Banquet Dinner at Sugar Creek Country Club - $50 per person
Saturday All Day Conference at SLBC (Lunch Included) - $25 per person
Reminder: Registration is for In-Person attendees only. The Saturday event will be live streamed for free for anyone who cannot attend in-person
---
Below are some helpful links to make your stay more enjoyable!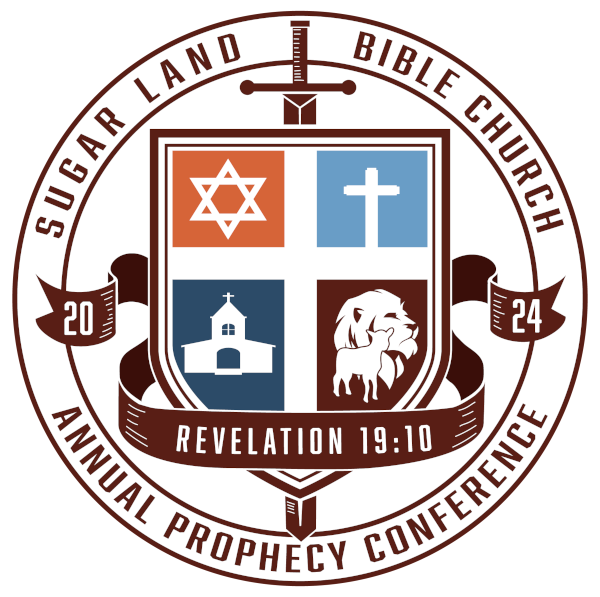 View Highlights From Our 2023 Conference